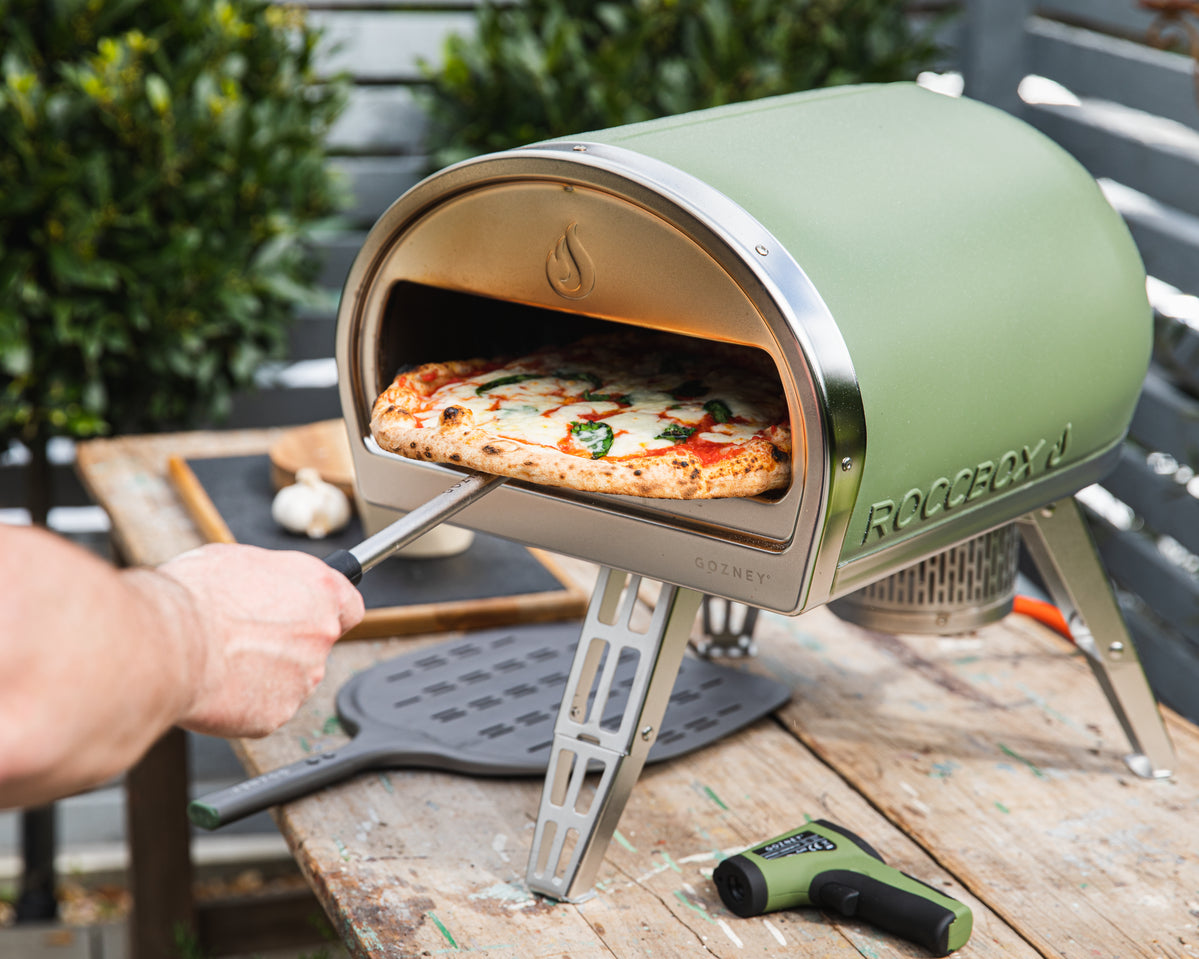 12 products
Designed for ease of use and unrivaled performance, the Gozney Roccbox is unbeatable.
Its compact design and retractable legs makes the Roccbox easily transportable and quickly ready for use.
This beauty cooks pizzas quickly, reaching temperature of up to 500°C, heating the thick stone floor to ensure a crispy base and a top heat to cook your favourite toppings to perfection.
Available in a range of colours and with a great selection of Gozney accessories.