Gozney
Exquisitely designed, well thought out. and a great emphasis on quality and usability.
Exciting Ingredients
Flavours from around the World, Plus American BBQ Rubs & Sauces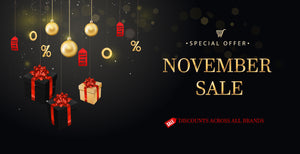 ★★★★★

Great value, superb service, delivery was perfect. No need to go anywhere else!

Dave Q.

Hull, UK
★★★★★

George of Black Box BBQ's completely understands customer service and truly listen to your issues. They handle each order with care and kept us fully informed calling us before delivery to make sure we'd be in!

Jane H.

Guildford
★★★★★

Really great advice on all things bbq as I was unsure which way to go. Was thinking KJ, then thought Masterbuilt but settled on a Traeger Ironwood 650. We love it and use it loads!

John S.

Woking
★★★★★

Excellent customer service. Bought a traeger package from blackboxbbq but there was an issue with the delivery company that meant it turned up damaged. George and Steve couldn't have been more helpful and arranged a replacement for the next day. Would definitely buy with confidence and would definitely order from them again! Excellent company.

Pete D.
★★★★★

Very helpful, knew exactly what I was after and went out of their way to make sure I was happy with what I had before I went on my way. Recommended to me by a mate - would recommend others!

Google Review