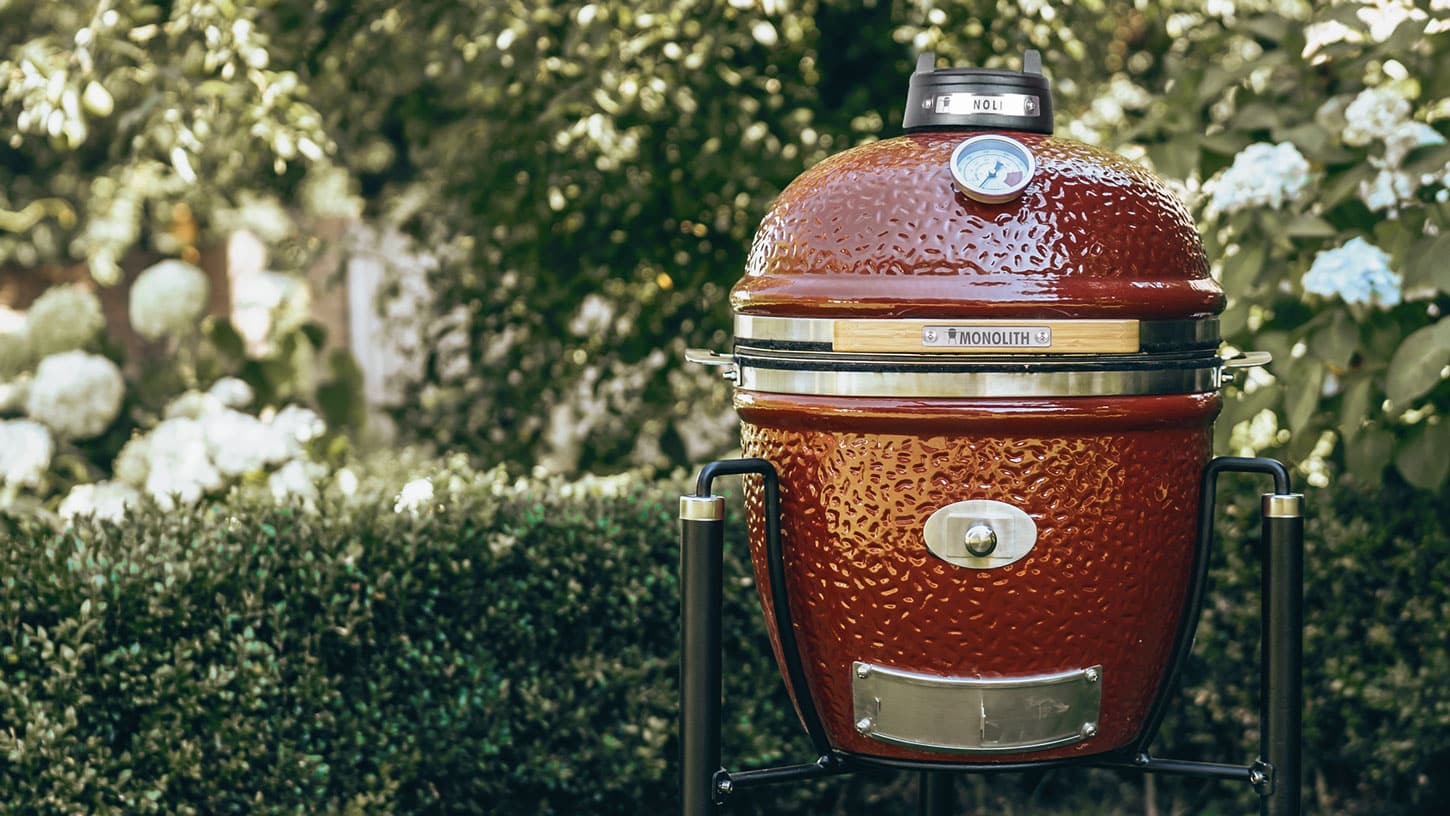 13 products
THE COMPACT GRILL
Our Monolith Junior features a grid diameter of 33cm. Despite its size the Monolith Junior offers you all the functionality of our larger models, grilling, smoking, baking, cooking, barbecuing or roasting. Its compact size makes it ideal for balconies, small terraces and camping. The Junior is a favorite with professional chefs in restaurants.
Weighing in at only 38kg, the Junior is easy to transport. The Junior also comes with a heat deflector stone and extension grid. Our unique system of supplying wood chips, chunks or pellets allows you to insert the smoke chips directly over the hot charcoal – without having to raise the lid!
Complemented by practical accessories, such as the cast iron grid or pizza stone, the Junior leaves nothing to be desired.
The MONOLITH Junior is available in black and red, either with the cart or with ceramic feet, perfect for professional kitchens or for your own designed outdoor kitchen.